This week I will introduce a young blogger. Her name is Natalie Lim Suarez. She is also a singer and editor. I like her style. She reflects my taste. Like many influencers, Natalie works across multiple domains. She has a great physique and face. Beauty is a huge advantage for a blogger. Natalie's style is reminiscent of another influencer, Jessica Wang. She is just as stylish as Natalie.
Let's get to know Natalie now. The young woman who founded this site in 2009 has been modelling in the industry since the age of 15. She was born in New York but lived in China, Mexico and Spain. The 29-year-old blogger sings, plays guitar/piano, blogs, designs. She does all of this with great passion. Natalie Lim Suarez shares her stories, inspiration and projects on her blog. Elle has been featured in magazines such as Harper's Bazaar UK and has worked with top fashion and beauty brands from around the world. L'oreal; Collaborated with Paris, Levis, Nordstrom, DKNY, Coach and Sunglass Hut brands. She made many designs.
Vintage Inspirations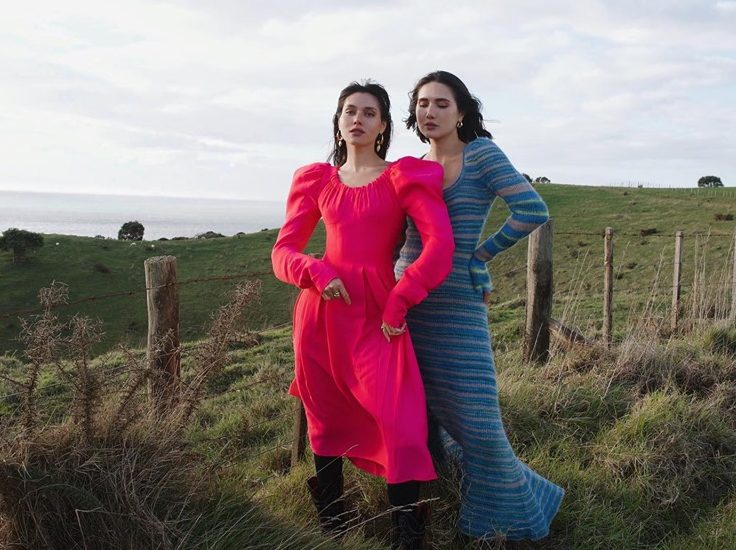 I'll tell you why I chose it. I have written about many bloggers until now. I like their styles, but none of them is as appealing to my taste as Natalie. In general, she has a feminine and creative style. Clothes with vibrant colours are very well combined. Some pieces contain vintage details. She shares all kinds of outfits that a woman might need in her daily life. I saw combinations that can be worn at prom, party, company, beach, home. Social media photos are extremely colourful and elegant. Not only does she share her clothes on Instagram, but she also writes small texts about posts.
Natalie Lim Suarez Sings Country Music
Finally, I will talk about the website. There are fashion, lifestyle, music, beauty, video and shopping pages. She puts the photographs of the places she visited on the style sheet and writes her impressions. I really liked this page of Natalie. It reminds me of memory books. Natalie is also a singer and featured her videos on the music page. Natalie's voice is beautiful. She sings in country style, reminds me of Amy Winehouse. Natalie presented her makeup tips on her beauty page. She talked about the cosmetics she used. I also saw a lot of her make-up photos on the page. I liked her makeup photos as her face is beautiful.
Hardworking and Talented
On the home page, she describes her belongings and the taste of decoration. It is clear that she loves vintage style designs. I saw the 60s breeze in their room. She has a simple and elegant house. Natalie doesn't like arty and classic objects. She put all his clothes in one room. It has an American style kitchen. Natalie is a really hardworking and talented woman. These all I can say for Natalie Lim Suarez. Her Instagram account's link is https://www.instagram.com/natalieoffduty/?utm_source=ig_embed If you want to take part in this page, please contact us. Don't forget to write your detailed resume.