This week I will introduce you to a young blogger, Natasha Ndlovu. She's also a model and a photographer. With her elegance, she resembles a black swan. Natasha was born in London and writes about fashion, beauty, travel, and photography. She shares her experiences in the fashion industry in his blog. Miss Ndlovu has a good education and holds a Bachelor of Arts in Visual Arts from the University of British Columbia. She speaks English, French, Spanish and learns Russian nowadays.
Natasha Ndlovu came out of popular fashion magazines like Vogue, Vanity Fair, Hunger Magazine, Company Magazine. She has also collaborated with brands such as Topshop, Asos, All Saints, and Jimmy Choo. She really got bang for the buck in 6 years. There are many categories such as fashion, beauty, travel, shopping, media. I saw a page, there were the clothes which she showed on social media. When clicked, you are redirected to the sales page of the brand. Natasha comes together with people from the fashion industry like herself for the interview page. She asks them questions about their work.
What are her favorite clothes?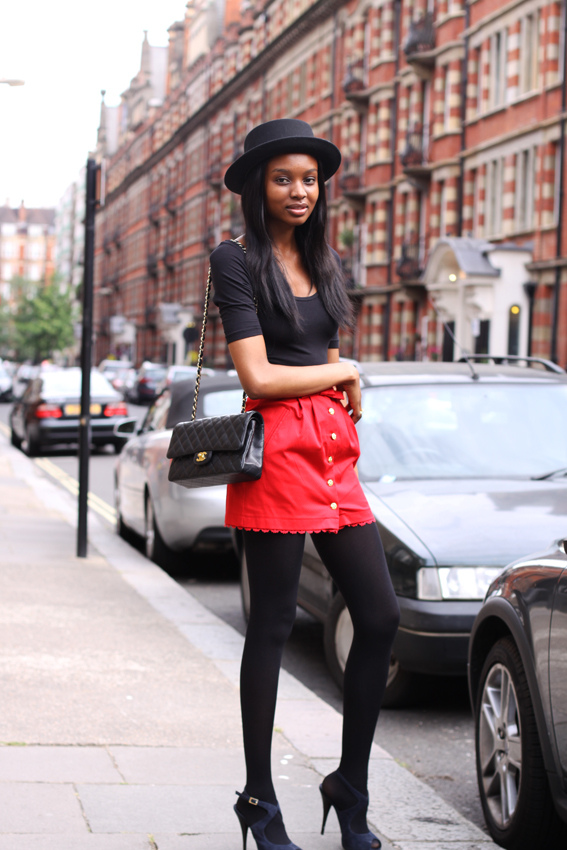 The young model advertises cosmetic products on the beauty page. Natasha helps and gives information to those who are interested in makeup products. In the travel section of the website, she shares photos of the countries she visited. She toured cities such as Moscow, Paris, Los Angeles, Barbados, Mykonos, Lisbon, New York City. You will see the churches, beaches, hotels, and meals of these cities on the site. I really like Natasha's photos, especially in holiday cities. Those are great photos that combine history and nature tourism.
Now I will talk about Natasha Ndlovu's style. By using Instagram actively, the model follows trends closely. She's got herself fixed on her. She has a great physique and keeps her fitness shape. I physically resembled her just Naomi Campbell. They are both beautiful and disciplined. Natasha blends classic and sports clothes very well. She dresses to appeal to women of all ages. Leather jackets, floral dresses, jackets are Jean's favorite clothes. She likes makeup and often prefers red, pink tone products. The young blogger doesn't share much space with the specific features of the places that she travels on Instagram. There are already many travel bloggers on social media. I don't think it's necessary.
Natasha Ndlovu's Instagram address is instagram.com/natashandlovu/ Contact us if you would like to be on this page. You don't have to be a celebrity or a phenomenon. If I like your style, I choose you. Don't forget to send your Instagram account and resume. See you, ladies.