I chose Lady Natalie, the travel, and style blogger, as the most beautiful and stylish of this week. Actually she is a graphic desginer and project manager. I explain why I like her. First, she is a very positive woman, this is reflected on the face. Smiling is a very important factor in making a woman look beautiful and attractive.
The energy of life in such people is reflected in the outside. Lady Natalie has a great physique. Her long blond hair suits her well and the hair completes her body's grace. The style of clothing stands very elegantly. It combines feminine clothes with authentic accessories to create wonderful combinations. Also, she is very social as a traveler.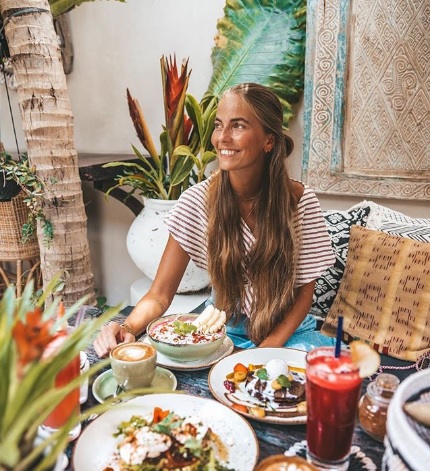 Lady Natalie's photos look pretty colourful. She has successfully applied shooting and Photoshop programs. Bringing together the culture of fashion and travel, she created spectacular visuals. She manages to get the proper colours together. She cares about his body and plays the sport.
Natalie's Instagram account is https://www.instagram.com/nat_al_ie/
If you want to be the style of the week, please contact me and send your Instagram account. Don' forget to write the stylish title of the week. I will explain the most suitable people in the list on Fridays.